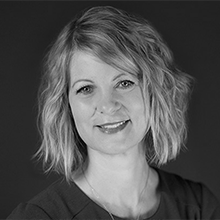 I started my career at Paramount Pictures producing the studio's first ever promotional website to promote the film, Star Trek Generations. A psychology degree and an insatiable curiosity about people and how they relate to technology led me to start-ups, where I produced innovative digital products for children and tweens with grants from the National Science Foundation, breaking gender role stereotypes and encouraging girls' engagement with math, science, and technology.
After creating Richard Scarry's award-winning digital product, "How Things Work in Busytown," I helped big brands including Nike and E&J Gallo craft their first online experiences, partnered with enterprise companies including Dell and Hewlett Packard on product strategy, and shaped the digital presence for countless startups in technology, healthcare, financial services, and consumer products. Among my proudest accomplishments was as the strategic advisor to a major healthcare network, reinventing the emergent care experience, enabling providers with the tools they needed to deliver faster and more personal care to their patients.
I have worked across disciplines in marketing & advertising, product management, client services, and business development. I formed my own consultancy, serving startups and companies in transition with new digital strategies and brand platforms.
When I'm not devising plans to improve people's lives through technology, I travel, explore new wineries, read, play the piano, practice yoga, test new vegetarian recipes, and run with Colonel, my Border Collie.
Clients